The reason behind the Journey
With the very recent passing of one of the best people I have ever met, I have set myself a challenge in order to raise some vital awareness and funds for a condition he had suffered with his entire life, Hereditary Spastic Paraplegia (HSP) 
As you those of you that know me, I don't like to set something simple and I'm good at making myself work hard for your support, so this challenge needed to step up slightly further from recent ones. My aim in 2021 is to get myself up Everest.
Details of my fundraising and my journey leading up to the event will follow. Over the next 18 months, if you are looking to donate to a charity or cause, please consider me and HSP.
How can you be part of the Journey?
This epic challenge is one that I will constantly need support from family, friends, colleagues and all the new faces that I meet. If you would like to support me on the everest challenge 2021 you can by helping to share the website, follow on all social media and help share and invite others to also help out. Of course, one of the main reasons that I am taking on this journey is to help raise vital funds and awareness for HSP. If you would like to donate any amount to my fundraising page the link is below. I will also be looking for Corporate sponsors to enable me to take this to the next level and support me along the way.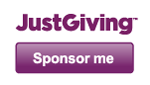 If you would like to donate any amount to my fundraising page in memory of Dave Jones for HSP ( Genetic Alliance UK ) please click the just giving button above. 
I would be grateful to liaise with any Companies or Organisations that would like to support me on my Journey. Please click the above link to take you to our new Corporate Sponsor Page. From this you are able to drop me an email with your contact details so that we can discuss this opportunity in more detail.
What's in Store Along the Way

?

So, although the end goal it the Everest Challenge 2021 and raising vital funds and Awareness for HSP. I have targeted some other events and challenges on the way to help with my overall training which you will be able to follow the build-up too and also the aches and pains afterwards through my blogs, vlogs and even when I go live via the social media platforms.

Below are some of the challenges I have already signed up too with more to be added over time.
Rat Race Dirty Weekend 2020.
The Rat Race Dirty Weekend is the biggest and best obstacle racing weekend in the World. Its will be the 8th year running that it has taken place and will be on the 9th May 2020.
Forces March 2020
This takes place 20 – 24th May 2020 and incorporates 5 marathons in 5 Days. The Forces March is a recreation of an epic 135-mile WW2 training march from Ilfracombe, North Devon to Bulford, Wiltshire.
8 Peaks Challenge 2020
Not one, not two, but eight peaks – and in just one day! Scafell Pike and Great End will be among the peaks you ascend on this journey through the majestic Lake District.
The Everest Challenge 2021
This is the big one over the dates of 1st – 22nd May 2021 I will be taking on the Epic Challenge click the here to read more